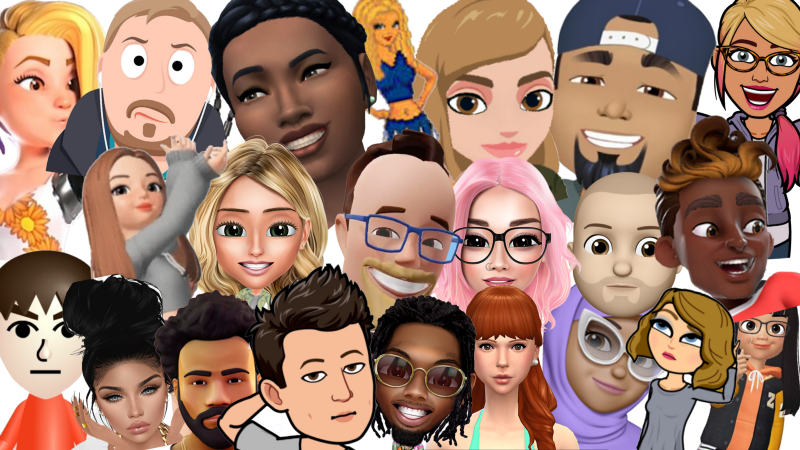 As people become increasingly comfortable with their digital selves, Apple, Snap, Facebook, Microsoft, Google and more are all creating their own avatar "species" in hopes of advancing digital interaction and owning digital identity, but which one will win and why?
Avatars aren't a new thing. They have been around for quite some time actually; popularized through the use of video games and online chat rooms. Only in recent history have they been used for mass communication, a movement pioneered by Bitmoji. Suddenly, you could message your friends with a cartoon version of yourself instead of using words. It felt really good sending witty, expressive, and personalized responses to all your friends with little to no effort at all.
After seeing how this could evolve human communication, Snap acquired Bitstrips (creators of Bitmoji) for ~$100M in 2016. Since then, Bitmoji has consistently remained one of the highest charting apps in the app store. Why does Bitmoji remain a steady success while other avatars seem stuck in the novelty phase?
Well first, we need to understand our relationship with the internet.
Our lives are becoming completely digital and the camera is the main culprit behind this mass digitization. Everything we see with our eyes we want to capture to show our friends on Facebook, Instagram, Snapchat, etc and we use the camera to do so.
There's now a camera between us and the physical world.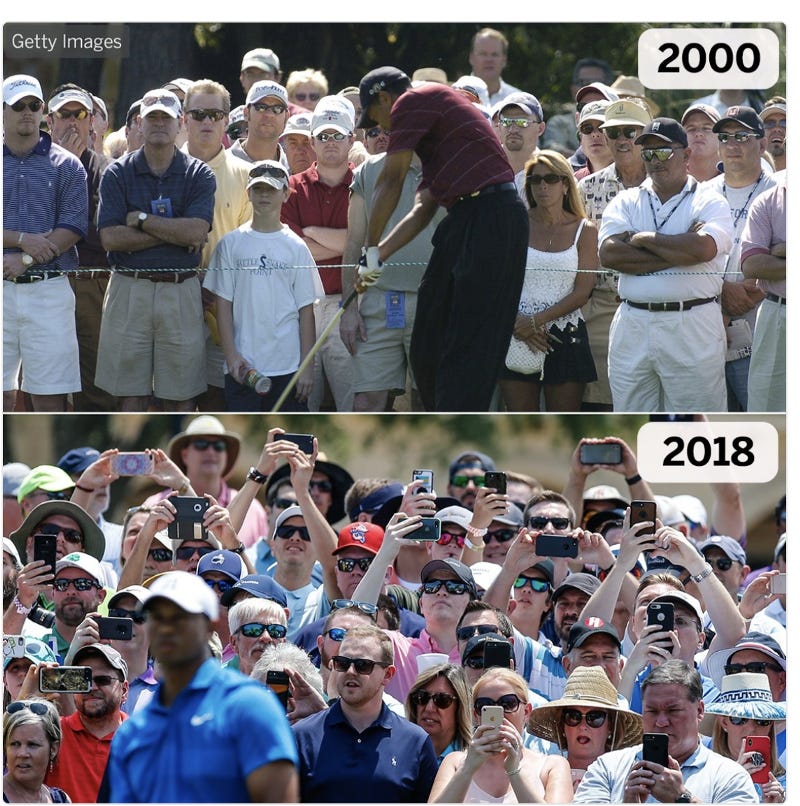 It's created a sharing addiction, powered by the camera. We now want to share every meal, beach, concert, or sunset we experience. Why? Because we're human. Part of what makes us human is this ability to express ourselves. It honestly just feels super good to put pieces of ourselves out into the world that represent who we are or who we want to be.
These days it's not just about expressing what we're seeing anymore, but more importantly to express how we're feeling. We want to show everyone our thoughts, ideas, emotions and everything else that's going on in our heads. You see this happening already on Instagram, where teenagers are using pictures as a vehicle to showcase their personalities, as opposed to solely treating the images as pieces of aesthetic value. The issue is the camera can only go so far to capture this part of us, it wasn't designed for this type of expression.
This is where avatars come in.
Just like text or the camera, an avatar is a tool. A tool to express yourself. The difference is that with an avatar, you can convey any idea, thought, or feeling you have and express it in the most fantastical way possible using literally a mini version of yourself. It's an imaginative self that lives in the digital world: a world of no limits.
Imagine you're sick or hungover, texting your friends about how dead you are. "I'm dying" is a common text sent and received every Sunday morning, between millions of friends, from millions of beds. It's basic, boring, and bland. What if you had an avatar instead? To express how you truly felt? In the same amount of time I type out "I'm dying," I could instead have my avatar hooked up to an IV in a hospital, crying into a pile of tissues, throwing up in a yellow bucket. My friend could have his avatar punching himself in the face to show how regretful he is for going out the night before.
This has already begun, as Bitmoji. But it's just the start. Gradually, avatars will evolve just like any other tool. You'll eventually be able express thousands, millions of different things, combined with voice, personality traits, and all the mannerisms and quirks that are unique to you and make you human.
With all that in mind, it's clear why Bitmoji has been so successful. Memoji and most other avatars out there aren't built for sharing or expressing anything. Memoji is essentially a mask for your face. Bitmoji revolves around sharing and expressing. They focus on the use, not the look. Avatars will work because of new and innovative uses, not because of sexy new styles and looks.
Avatar technology is still in its infancy, though. The next ubiquitous avatar has to help humans express more than just witty and funny phrases in a text-based chat. It has to be more expansive than that, it has to represent more than just your words, it has to represent you.