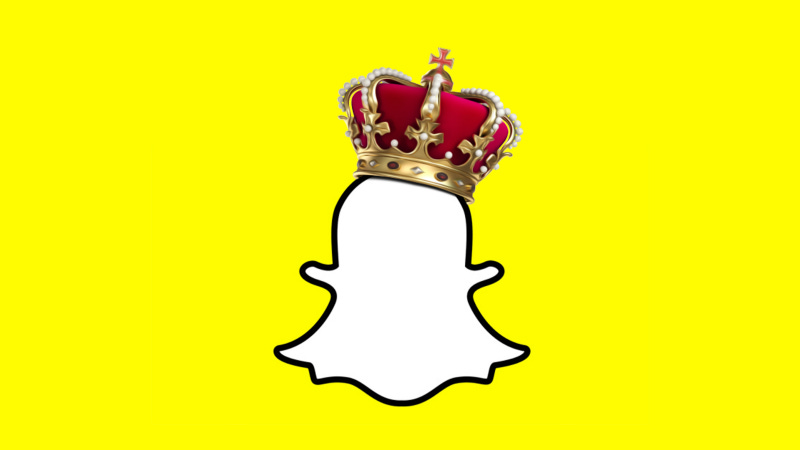 Any sane person would most likely bet on Instagram over Snapchat. IG has been crushing competition for years while Snapchat has been branded as the underdog.
It makes sense on a surface level. Snapchat has less users than Instagram and is growing at a slower pace. By simply comparing these numbers you could easily come to the conclusion that Snapchat would stay where it is.
BUT, I argue you have to consider more than just numbers when determining what social platforms will be ubiquitous in 5–10 years. You need to think holistically about Gen Z and what they want, need, and crave in the social sphere. After working closely with too many teens (1000+), I really believe Snapchat will slowly but surely not only close the gap on Instagram, but eventually take over.
6 reasons why:
1. You express your authentic self, not your polished self.
Gen Z hates conformity. They all have very individualistic, entrepreneurial spirits. They want their unique self to shine through to the world. On Snapchat, it's easier to express this unique, authentic, unfiltered version of yourself. The platform is fun, lighthearted, and involves only your close pals and crushes. Be goofy, be weird, without judgement.
Remember Snapchat's viral gender swapping face filter from a few weeks ago? I promise you that wouldn't have had the same level of virality if it was launched on Instagram. It doesn't fit with the popularity contest that is Instagram.
2. The communication is casual, not forced.
There is a reason sending a "direct message" and "sliding into a DM" is so inextricably linked to Instagram, and only Instagram. When you message someone on Instagram, it's extremely direct. You are literally jumping into their inbox. The recipient knows you intentionally messaged them.
On Snapchat, it's the opposite. There is no "sliding into DM's" or "direct messaging." All communication is very indirect, which allows me as a user to communicate freely and more comfortably with more people in my circle. I'm able to quickly send pictures, videos, and messages back and forth between multiple people throughout the day without ever feeling too vulnerable. I could take a selfie and send it to 10 girls and they would have no idea (FYI I'm too old for this - just speaking on behalf of the youth). The content of the snap might not even matter, it's all about the ease of sending it — the "poke" effect.
3. It's the easiest and most fun way to flirt.
As a teenager, your romantic interest can easily take up 75% of your mental capacity in a single day. If you're crushing hard, that number could jump to an overwhelming 99%.
As humans, one thing we all share in common is the fear of rejection and embarrassment. If I'm presented with two ways to talk to my crush, why would I use the one that makes me feel more vulnerable? Like I said above, Snapchat is about casual conversation and indirectly "poking" friends and crushes. Thus, as a teenager I'm shooting my shot on Snapchat first and then when things get more serious, maybe the DM's of Instagram.
4. Your social circle on Snapchat is small and intimate, not a town square.
Snapchat is your group of friends and then some, not the entire world. Instagram is slowly but surely falling victim to "Facebook effect" which basically means if I post something on Instagram, there's a high chance my grandmother or employer could see it. No one wants that. It forces you to filter yourself.
While Instagram is all about gaining followers, further propelling the effects of dreaded "Facebook effect," Snapchat is about being selective with your friends to make sure that ability to express yourself authentically remains intact.
5. Snap's original content is growing in popularity.
Snapchat is quickly becoming a go to destination for bite sized pieces content delivered through Snap's original series such as "Endless Summer" and "Bringing Up Bhabie."
Each episode is ~10min long, delivered in vertical video format, which makes it extremely easy to consume on the go and during the short breaks that Gen Z has between classes and throughout the day. The content is very addicting and it isn't as big of a commitment as settling down for a 90 min Netflix episode.
6. Health
Instagram is having its fast food moment. Everyone subconsciously know it's not healthy, they feel it's not healthy, yet they accept it due the addictive nature of the platform. As these feelings continue to fester, and as more studies come out linking social media to depression, people will being to fully realize their mental well-being is more important than likes.
You can see Facebook panicking to get ahead of this issue:
Who knows, maybe this and more will solve the issue and make Instagram a more privacy-focused, authenticity driven platform like Snapchat. My bet though is that once the DNA of Instagram changes, it will start to decline in usage. Meanwhile, Snapchat will always provide a place for you to share the authentic, unfiltered "likes don't matter" version of yourself.
As the sentiments that surround both Instagram and Snapchat continue to move in their respective directions, I'm not surprised about the positive results from Snap's earnings call today, and am confident it will continue to trend upwards.